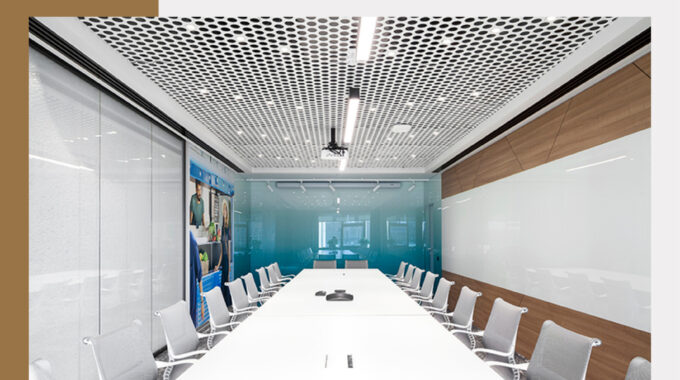 Givaudan headquarters, Bencore
Givaudan is a Swiss company with two products divisions, Taste & Wellbeing and Fragrance & Beauty. At the Moscow headquarters, ABD Architects, who were commissioned with the restyling of the offices, chose to use Kaos 3D in the Clear T version for the partition of meeting room. The studio chose to develop the partition with Kaos 3D in order to insert an element with an original design into the environment, combining it with a sheet of glass to achieve a good technical performance: this new combination offers good acoustic abatement of 47dB.
Ideal for a meeting room which has a double role: being a functional space for meetings with a privacy useful for concentration and discussion, and that representing the prestige of the company thanks to the aesthetics of the spaces and the care of all the details.